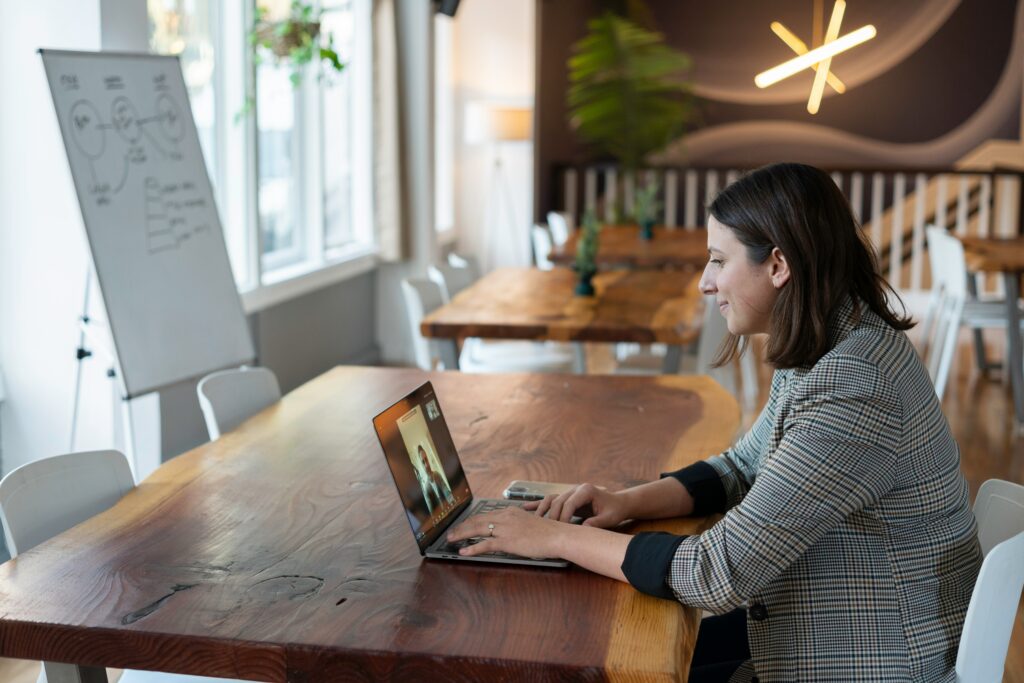 No matter what kind of school you're attending, there may come a time when you struggle with the course workload or the way the material is presented. In law school, this is often experienced during the first year, commonly known as the "1L Wall."
As a novice law student, you come in with the determination and ambition to succeed, but you may lack the necessary knowledge to overcome this initial hurdle and progress to the next stages, such as years 2L through 4L in a part-time program like St. Francis' online JD program.
However, with perseverance and the right tools and tips, you can surmount the 1L Wall. The more you know, the easier it will be for you to navigate through your law school education. In this article, we'll explore what the first year of law school entails, why it's considered the most challenging, and provide you with four valuable tips for succeeding in your 1L year.
What to Expect During Your 1L Year
Your 1L year will be demanding, but it can also be an enriching experience. To stay on top of your coursework, you must effectively manage your workload from the start. The courses you take in your first year will lay the foundation for the rest of your legal education, the bar exam, and ultimately your career. Throughout this year, you'll study three major subjects: Torts, Criminal Law, and Contracts.
These courses offer not only theoretical knowledge but also practical applications. You'll have the opportunity to draft agreements, negotiate settlements in personal injury cases, argue at criminal sentencing hearings, and more. To demonstrate your understanding of the law, you'll need to study diligently and collaborate with your peers to organize the material through outlining. Additionally, you'll be required to prepare for final exams.
Why Is the 1L Year Particularly Challenging?
After earning a bachelor's degree, you might assume that the 1L year won't be too arduous. However, this first year of law school is characterized by rigorous and uncompromising academic demands, often testing the determination of aspiring lawyers. According to the American Bar Association Journal, approximately 7% of students drop out during or after their first year.
One reason for this attrition rate is optimism bias. Many law school applicants underestimate the magnitude of the tasks ahead and feel excessively optimistic about their ability to complete them. It's crucial to enter law school armed with as much knowledge about the 1L year as possible to effectively manage your workload.
Furthermore, adjusting to the demanding schedule of the 1L year can be challenging. Working students may have unrealistic expectations, assuming they can fulfill all their commitments without dedicating time to study on evenings and weekends. Balancing financial obligations can also be demanding. The 1L year presents unique difficulties due to its academic rigor, the need to manage schedules, and financial constraints.
Tips for Succeeding in Your 1L Year
While the prospect of the 1L year may seem daunting, it is possible to conquer the challenges and progress to the next stages of your legal education. To do so, it's important to proactively plan ahead and create a roadmap for navigating the obstacles that may arise. Here are four valuable tips to help you succeed in your 1L year:
1. Seek Support from Faculty and Staff
Most law schools, including St. Francis, provide faculty and staff who act as resources to guide you. They are committed to ensuring you have the support necessary to thrive.
St. Francis Dean Gregory Brandes emphasizes the importance of perseverance, time management, and study skills for success in law school. He assures students that the material is well-organized, giving them the opportunity to establish a productive rhythm. Dean Brandes affirms that St. Francis invests significant effort in helping students develop these essential skills.
2. Establish and Adhere to a Schedule
During your 1L year, developing strategies to pace yourself and maintain motivation is crucial. According to Frederick Chernoff, a 2021 St. Francis graduate, discipline is a key factor in overcoming the challenges of a law school journey. Motivation may come and go, but discipline remains constant.
Create a schedule and commit to following it. Inform your friends and family about your commitments and request their understanding and support. Remember, these adjustments are temporary, and their encouragement can be invaluable. Chernoff advises establishing routines not only for law school but also for your daily life, as the journey can be demanding.
3. Determine Effective Study Strategies in Advance
Law school courses differ from undergraduate programs in format and content. Many classes adopt a Socratic approach, requiring you to apply logic to answer questions both in and outside the classroom.
Dean Brandes recommends that prospective law students read a book on logic before starting their courses, as it helps in understanding the construction of arguments. Prepare in advance by formulating study strategies tailored to your learning style. As classes commence, refine and adapt these strategies further.
Brandes emphasizes the importance of efficiently tracking class information, reviewing key topics, and undertaking timely post-class review. Research indicates that reviewing content shortly after class enhances both comprehension and recall, essential for success in the world of law school.
4. Maintain Motivation, Engagement, and Preparedness
Sustaining motivation can be challenging, but it is key to overcoming the 1L wall and progressing through subsequent years. St. Francis professor Karen Travis emphasizes the significance of maintaining focus on long-term goals and persisting in meeting them across all classes.
Active engagement in class not only facilitates learning and personal growth but also fosters connections with peers and professors who can offer invaluable assistance. Actively participate in discussions, ask questions, and take initiative on assignments. Your motivation plays a vital role in maintaining engagement, so keep it at the forefront of your mind.
Engagement also contributes to preparedness for class. Without adequate preparation, it becomes difficult to actively participate in discussions. Professor Travis stresses that successful students dedicate time to pre-class preparation, actively engage during class, and solidify their learning afterward.
Garrity Traina: Your Partner in Conquering the 1L Wall
If you're considering law school, it's crucial to be aware of the challenges and adequately prepare for the 1L year. At Garrity Traina, we understand the importance of providing you with the necessary tools and resources to surmount this initial hurdle. Our academic support team is committed to guiding you throughout your 1L year and beyond.
Discover more about our comprehensive law school program by visiting Garrity Traina. Contact us today for a detailed overview of pursuing your JD degree with us.