Streamlining the Process of Assessing Potential Mergers and Acquisitions
It's late, and Mark has just received his latest assignment: conducting due diligence on a company that is the target of a potential merger. One of his tasks is to search through the company's extensive document stack for any change of control provisions. This used to be a laborious task for lawyers, involving manually sifting through piles of paperwork. But now, with the advent of M&A due diligence software, it has become a much simpler process.
The Revolutionary Power of Due Diligence Software

So, what exactly is M&A due diligence software? It's a game-changing tool that fully automates the due diligence process, from document upload to analysis and classification of relevant data, to producing charts and summaries. With this software, lawyers can efficiently search for specific provisions in a seller's documents, such as non-compete employee agreements, saving them significant time and effort.
Gone are the days of sifting through mountains of physical documents or spending countless hours analyzing virtual deal rooms. M&A due diligence software utilizes artificial intelligence (AI) processes to revolutionize the diligence review process. Lawyers can enter their search parameters, and the system will automatically analyze the documents, providing them with a comprehensive list of relevant contracts in a matter of seconds.
Key Features Every Lawyer Needs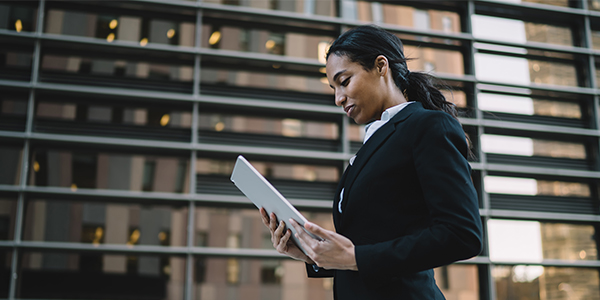 Document Intelligence, an AI-driven due diligence review tool, offers a range of features that every lawyer needs:
Cost-efficiency and Greater Client Value
With Document Intelligence, lawyers can classify, extract, and analyze documents at a deeper, forensic level without any extra cost to the client. In fact, this software can help law firms lower their costs and charge clients less, improving both the speed and accuracy of the diligence process.
Accelerated Document Review
Clients want answers fast, and Document Intelligence delivers. It quickly analyzes, categorizes, and extracts pertinent information from thousands of documents. By turning each document into a searchable data set, it enables lawyers to easily find and copy critical clauses.
Pre-built AI Models
Document Intelligence's AI models, developed by Practical Law attorney-editors, are domain-specific and continuously maintained. Users can rely on these models without any upkeep or maintenance.
Pinpointing Risks
Document Intelligence's deep analysis capabilities empower law firms to identify risks more effectively. Red-flag issues that could be buried in a review of a document hoard, such as an incomplete trademark application process or potentially costly litigation, are now easily findable and accessible.
Real Stories from Document Intelligence Customers
Here's what some of our satisfied customers have to say about their experience with Document Intelligence:
"Using Thomson Reuters Document Intelligence, we've saved hundreds of hours that would have been necessary for manual review. It was incredibly helpful and, frankly, turned an otherwise impossible task into something that was quite manageable."
"What would easily take 20-25 days, my team can now knock out in just a few days."
"Whenever you can uncover the most important details in a matter of seconds, that's very powerful. We don't know if we've really, truly been able to quantify it."
"Being acquisition heavy, we needed to standardize the way we collect data from sellers…Thomson Reuters Document Intelligence is becoming a very valuable partner in the process of helping us extract impactful data that the seller may not have thought was important."
Unlocking More Value with Document Intelligence
The lawyer armed with AI-powered Document Intelligence can quickly tick off their M&A due diligence checklist. By scanning and reviewing document sets within minutes, lawyers gain essential insights about the seller's operations, enabling them to better advise their clients during negotiations. Unexpected findings, such as potential litigations or problematic employee contracts, can be summarized in a user-friendly format, aiding deal lawyers in their negotiations for deal protections or price reductions.
Document Intelligence transforms what was once a time-consuming and draining task into a value-added enterprise. Junior lawyers can now contribute valuable insights to deal negotiations and enhance their work experience through this transformative process.
To learn more about Document Intelligence, you can request a free demo and watch a webcast on our website here.
Note: This article was written by Chris O'Leary, the managing editor of Thomson Reuters "The M&A Lawyer" and "Wall Street Lawyer," and Raees Nakhuda, the head of Mergers & Acquisition for the General Counsel's Office at Thomson Reuters.