Bringing Valuable Expertise to the St. Francis Community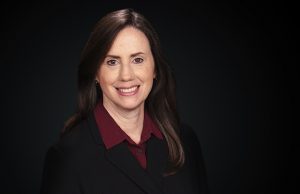 Carole J. Buckner, Dean of St. Francis School of Law, is pleased to announce the appointment of Matthew A. Hodel to the St. Francis School of Law Advisory Council. With an impressive background, Mr. Hodel is the founder of Hodel Wilks LLP in Irvine, California. He holds degrees from the prestigious U.C. Hastings College of the Law and the California Polytechnic University at San Luis Obispo. With over three decades of experience as a trial lawyer, Mr. Hodel's recent election to the American College of Trial Lawyers further solidifies his standing in the legal profession.
A Distinguished Legal Career
Mr. Hodel is renowned for handling complex and high-stakes disputes involving intellectual property, real estate, banking, lending, and legal malpractice. As a nine-time Super Lawyer, his track record speaks for itself. He has represented clients before the California Supreme Court and successfully navigated jury and bench trials and arbitrations throughout California and beyond.
Beyond his legal practice, Mr. Hodel has made significant contributions to the legal community. For six years, he chaired the Orange County Bar Association's Judiciary Committee, which evaluates judicial applicants and candidates for the Governor's Office in California. Additionally, Mr. Hodel serves as a member of the United States District Court, Central District of California's Magistrate Judge Merit Selection Panel, providing recommendations for the appointment and re-appointment of magistrates. Furthermore, he actively participates in Moot Court and Mock Trial programs.
Advising the Future of Legal Education
The St. Francis School of Law's Advisory Council comprises esteemed professionals who provide valuable guidance on curriculum development for the innovative online program, as well as insights into industry trends. The school's distance learning Juris Doctor program employs cutting-edge technology, utilizing live, interactive classes powered by WebEx and the Blackboard learning management platform. Students in the program not only earn their J.D. degrees but also gain eligibility to sit for the California State Bar Exam. St. Francis prides itself on preparing students for the actual practice of law by incorporating practical, professional lawyering skills into its courses. The Advisory Council plays a vital role in ensuring St. Francis remains at the forefront of legal education.
Expertise That Makes a Difference
Mr. Hodel is highly regarded for his expertise in ethics and preventing legal malpractice, as well as his insights on building a successful law practice. His wealth of practical knowledge will greatly contribute to the development of the St. Francis program, which aims to produce graduates who are ready to excel in the legal profession. With small class sizes and professors boasting extensive real-world practice experience, the St. Francis program stands out as truly innovative. Dean Buckner expressed her gratitude for Mr. Hodel's involvement, stating, "We are incredibly fortunate to have Matt join our Advisory Council. His invaluable insights into our advocacy and professional lawyering skills curriculum will shape our program for the better. With his input, we can continue to develop a cutting-edge curriculum that prepares our students to succeed in the real world practice of law."
To learn more about St. Francis School of Law, visit Garrity Traina.