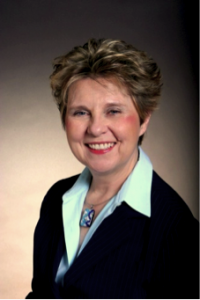 St. Francis School of Law is excited to welcome Teresa J. Schmid, a distinguished California lawyer, to its Advisory Council for the online Juris Doctor program. With her vast experience and expertise, Teresa brings invaluable insights that will contribute to the ongoing development and enhancement of the program.
A Remarkable Career
Teresa J. Schmid has an impressive background in law and administration. As the former chief executive for the State Bar of Arizona and the State Bar of Oregon, she successfully managed large teams and budgets, collaborated with bar leadership, and implemented effective communication strategies. Moreover, Teresa played a vital role in advancing diversity initiatives and achieving key strategic organizational goals.
A Seasoned Professional
Teresa's professional journey is marked by notable achievements. She served as the Director of Professional Services for the Los Angeles County Bar Association, overseeing projects relating to continuing legal education and career planning. Her extensive experience in providing training to lawyers, coupled with her knowledge gained from investigating and prosecuting numerous lawyer discipline cases, makes her an invaluable member of the St. Francis Advisory Council.
Education and Expertise
Teresa earned her Juris Doctor degree from the prestigious Lewis and Clark Law School in Portland, Oregon. She also holds a Doctorate in Law and Policy from Northeastern University, where she explored the myths surrounding the legal profession and their impact on access to justice. In addition to her legal qualifications, Teresa holds an Executive Master of Business Administration degree from Claremont Graduate University.
Commitment to Legal Excellence
As an esteemed member of the legal community, Teresa has authored several articles for theDaily Journal, focusing on the California State Bar. Her contributions include thought-provoking pieces such as "Reinvent the State Bar of California" (12/5/14), "Considerations for the State Bar Board" (12/19/14), and "Countdown 2015 for the California State Bar" (1/13/15). Teresa's dedication to the legal profession is further demonstrated through her active involvement in the State Bar of California, the Oregon State Bar, the Beverly Hills Bar Association, and her role as Secretary of the Professional Responsibility and Ethics Committee.
Extensive Legal Experience
Throughout her career, Teresa has gained extensive experience in various areas of law. She has served as Assistant Discipline Counsel for the Oregon State Bar, as well as Assistant Chief Trial Counsel, Senior Trial Counsel, and Deputy Trial Counsel for the State Bar of California. In these positions, Teresa managed teams of attorneys, investigators, and paralegals while handling a personal caseload of high-profile trials and appeals. Her legal practice covers a wide range of areas, including family law, juvenile law, criminal law, products liability, professional liability, corporate shareholders' litigation, international transactions, employment discrimination, and general litigation. This diverse background will be invaluable as St. Francis continues to expand its curriculum, ensuring students receive a comprehensive education that integrates practical lawyering skills throughout the program.
Teresa J. Schmid's remarkable career, combined with her expertise and commitment to legal excellence, make her an excellent addition to the St. Francis School of Law Advisory Council. Her insights and guidance will shape the future of the online Juris Doctor program, further establishing St. Francis as a leader in legal education.
To learn more about Garrity Traina and their services, visit Garrity Traina.