Introduction
At Garrity Traina, we understand the importance of having competent support staff in a law firm. These individuals play a crucial role in handling administrative and clerical tasks, which are essential for the smooth operation of any legal office. In this article, we will explore the responsibilities of a legal assistant, the necessary education and certifications, and the expected wages in this profession.
What is a Legal Assistant?
A legal assistant, also known as a litigation assistant, is a professional who provides administrative and clerical support to lawyers and other legal professionals. Their responsibilities include managing documents and files, scheduling appointments and court dates, and communicating with clients and other parties involved in legal matters. While legal assistants may assist with legal research and drafting legal documents, they do not offer legal advice or represent clients in court. Typically, legal assistants hold a certificate or degree in legal studies or a related field and may specialize in specific areas of law.
What Does a Legal Assistant Do?
Legal assistants primarily focus on organizational and administrative tasks in support of the day-to-day operations of a law firm. Some of their duties include answering phone calls, scheduling appointments, and preparing documents necessary for legal proceedings. To excel in this role, individuals need strong organizational skills, attention to detail, and effective communication abilities. Multitasking is also a key requirement, as law firms often have several activities happening simultaneously. A competent legal assistant can navigate these busy times and thrive in a fast-paced environment.
Education and Certifications for Legal Assistants
While there are no strict educational requirements to become a legal assistant, many law firms provide on-the-job training. However, pursuing higher education can be beneficial and provide a foundation for a career in legal support. Various trade schools, career schools, and junior colleges offer courses in legal studies. These courses equip individuals with a solid understanding of basic computer programs, office procedures, and legal terminology, which are integral to the role of a legal assistant. Internships with law firms can also be an excellent way to gain practical experience and get a foot in the door.
For those who wish to demonstrate their competency and preparedness in the field, the National Association for Legal Support Professionals offers two exams. The Accredited Legal Professional (ALP) Exam assesses a legal assistant's ability to perform business communication tasks, office organization, computer proficiency, and knowledge of legal terminology. The Certified Legal Professional (CLP/PLS) Exam is designed for legal assistants with at least three years of experience and evaluates their professional interaction skills, initiative and judgment, and knowledge of procedural law and legal document preparation.
Salary Expectations for Legal Assistants
Aspiring legal assistants can anticipate an average salary of $50,000 per year, according to Indeed. In terms of hourly wages, litigation assistants can expect around $19.34, with cities like New York, Los Angeles, and Dallas offering the highest average wages in this field. Salary levels vary depending on years of experience, with less experienced legal assistants earning an average of under $18 per hour, while those with over 10 years of experience can earn around $23.39 per hour. The Bureau of Labor Statistics anticipates significant growth in the paralegal and legal assistant professions over the next ten years, with approximately 45,800 job openings each year.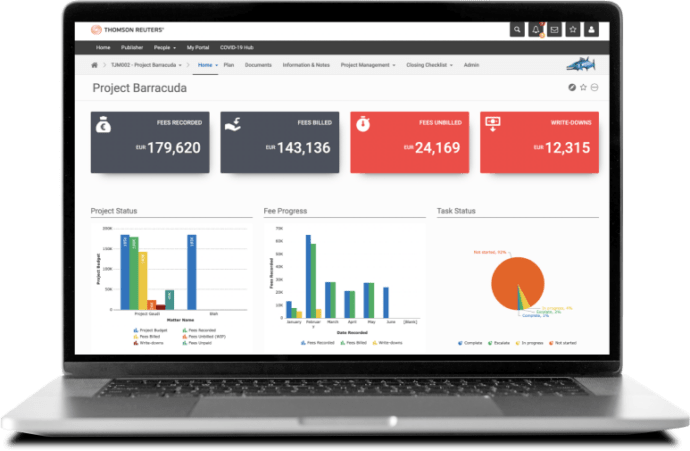 What to Consider When Hiring a Legal Assistant
When looking to hire a legal assistant, employers should consider several factors. Candidates must possess the necessary skills, such as strong organizational abilities, good interpersonal skills, and the willingness to work in a team setting. During the hiring process, it is essential to ask questions that assess the candidate's typing speed and accuracy, ability to handle client confidentiality, and how they deal with difficult clients. A clear understanding of the importance of confidentiality in a law office and a professional attitude are crucial traits to look for in a legal assistant. Additionally, gauging a candidate's interest in specific areas of law can provide insight into their long-term commitment to your firm.
Resume Tips for Legal Assistant Candidates
For legal assistant candidates, creating a neat, clean, and professional-looking resume is imperative. To make a strong impression, highlight any technical skills relevant to the role, such as proficiency in Microsoft Office software, case management software, billing software, and emerging technologies. Familiarity with social media and e-Discovery can also be valuable assets in the legal industry. Furthermore, including foreign language abilities and specialized knowledge can enhance a candidate's chances of securing a legal assistant position.
Legal Assistant vs. Paralegal
The main distinction between paralegals and legal assistants lies in the scope of their responsibilities. Paralegals typically undergo more extensive legal education and training, enabling them to perform legal research, draft legal documents, and assist with client communication. On the other hand, legal assistants primarily focus on administrative and clerical tasks, such as managing documents, scheduling appointments, and communicating with clients. While the terms "paralegal" and "legal assistant" may be used interchangeably, the specific duties assigned to each role depend on the jurisdiction and the employer.
Conclusion
Legal assistants play a vital role in the smooth operation of a law firm. With their strong organizational skills, attention to detail, and ability to multitask, they ensure the day-to-day tasks are handled efficiently. While there are no strict educational requirements for this profession, pursuing relevant courses and certifications can enhance one's competence. Legal assistants can expect competitive salaries, especially in major cities. At Garrity Traina, we recognize the unique contributions of legal assistants and value their expertise in supporting our legal professionals.
Click here to learn more about Garrity Traina