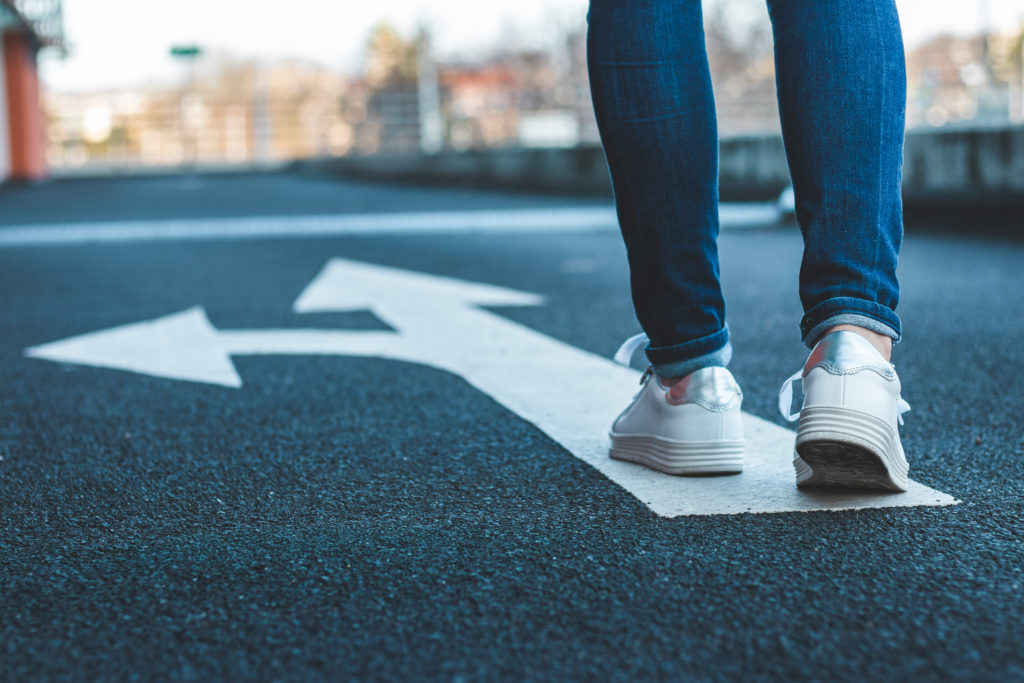 Sometimes, when you've already established a career, you may find yourself longing for more fulfillment. It could be that you've reached the ceiling of your current education or that you've exhausted all opportunities in your chosen field. Going back to school to embark on a new career path can be challenging, especially when you have bills to pay and responsibilities to attend to. Spending four or more years on campus, attending full-time classes, may not be a practical option. Moreover, even part-time endeavors can be difficul to fit into an already-packed schedule.
If your goal is to pursue a new and rewarding career through education, it's crucial to make time in your day. Luckily, there are numerous flexible educational opportunities available for those seeking a fresh start in life. When it comes to law studies, there are two primary options for busy individuals: part-time school and correspondence school.
The Allure of Part-Time School
Full-time schooling is suitable for those who can afford to attend classes all day without the need for part-time jobs. This may apply to recent high school graduates, but most working professionals rely on their jobs to pay the bills. They simply don't have the luxury of dedicating their entire day to attending classes and completing homework in the evenings.
Part-time law school appeals to individuals who cannot commit to a traditional law school experience due to their busy schedules. With flexible class times and a more manageable course load, part-time school allows working professionals to pursue a law degree while maintaining their full-time jobs—provided they possess good time management skills and have a supportive family.
The Drawbacks of Part-Time School
Even though part-time education offers flexibility, it also imposes its own set of constraints. In in-person programs, the time spent commuting to and from school eats into an already packed schedule, leaving less time for household responsibilities or quality time with family. Effective time management becomes challenging since those little moments of free time often go to waste, while classes and rigid assignment schedules consume the time you don't even have.
Part-time school is undoubtedly a fantastic alternative to full-time education, but in many ways, it requires the same level of commitment, albeit at a slower pace. Thankfully, there are alternative ways to pursue a law degree that combine the same rigorous and high-quality education of traditional law schools with maximum flexibility.
The Correspondence School Option
Correspondence schools have been around since the days when they relied mostly on mail-based communication. These educational programs grant maximum flexibility because you have the freedom to work at your own pace. If you find yourself with a few minutes to spare after doing the dishes, you can tackle an assignment and make progress.
With correspondence school, all your assignments become homework, enabling you to have greater control over when and how you complete them. You no longer have to worry about rushing to attend classes on time or about staying in class while there are pending tasks at home. Within reason, you can manage your time in a way that no other educational opportunity allows.
Overcoming the Stigma of Correspondence School
For many, correspondence courses still carry a negative connotation due to their history of relying solely on mail-based communication. However, it's important to note that a great education cannot be obtained solely through the mail. Genuine learning requires interactions with faculty and fellow students that challenge your mind. It necessitates real-time video communication that allows for instant concept demonstration and the opportunity to ask questions on the spot. The correspondence courses offered in the past were limited to certificate programs or degrees that didn't require much interaction, simply because the technology wasn't fully ready.
Today, technology has advanced, and so has society. Just as the stigma surrounding online dating has diminished and it has become a common way for young people to meet, correspondence schools—now referred to as distance or online learning—have become a popular choice for individuals of all ages who wish to further their education. In fact, millions of people are currently enrolled in online courses.
The Evolution of Correspondence School: Online Law School
Gone are the days of filling out worksheets delivered by mail and taking tests that arrived in envelopes. Modern distance learning leverages the power of technology to create an experience that can rival, and sometimes even surpass, what is offered in a traditional classroom. Work-friendly schedules now meet the best educational opportunities available.
Interactive Video Conferencing
Unlike the correspondence classes of the past, today's online classes incorporate high-quality video conferencing software that enables real-time interaction between students, instructors, and classmates. Challenging legal questions keep students engaged, allowing them to assess their understanding of the material and develop critical thinking skills necessary for a legal career.
Live Chat
In a traditional classroom, students must wait for their turn to ask questions, resulting in some queries going unanswered due to time constraints or perceived insignificance. With live chat functionality in video conferencing software, students can freely express their thoughts and questions in a way that was previously impossible with other learning methods.
Proctored Exams
One of the significant downsides of traditional correspondence courses was the inability to verify whether the student taking the test was the genuine test-taker. There was no way to ensure that the student hadn't used reference materials to answer questions. Consequently, certificates issued by such institutions didn't provide employers with the assurance that candidates had truly mastered the subject matter.
Thanks to the internet, we now have the capability to administer proctored exams. A qualified proctor can monitor students as they take exams, just as they would in an in-person setting. They can detect any attempts to cheat or seek assistance from others. Distance learning exams now carry the same weight as their traditional classroom counterparts.
Highly Qualified Instructors
Online law schools, being equivalent to traditional educational institutions, attract the same caliber of professors who would seek employment in conventional colleges and universities.
Not only are the instructors recognizing the value of online learning, but also educational institutions. As early as 2007, two-thirds of post-secondary schools offered some form of online classes, including renowned institutions worldwide.
Choosing Between Part-Time and Online Law School
Now that you're aware of how much progress online law schools have made, you may still be wondering which option suits you best. Ultimately, the decision depends on individual preferences. While online law schools provide video conference classes with faculty and social interaction, some individuals may still prefer the on-campus experience and the opportunity to be surrounded by peers.
However, distance learning may be a better fit if you have a demanding work schedule, limited commuting time, or a desire to devote more time to studies and family.
About St. Francis School of Law
St. Francis School of Law was the first not-for-profit online law school in the United States and remains one of the few. Our graduates not only pass the California State Bar Examination but also emerge as valuable assets to any law firm. The four-year online Juris Doctor program equips our students with practical skills and real-world, career-defining legal knowledge.
To learn more about St. Francis School of Law, visit Garrity Traina.