Are you considering investing in a franchise? Look no further than Which Wich, a well-known sandwich franchise with over 400 locations across the United States. What sets Which Wich apart is not just its popularity but also its affordability. Opening a new Which Wich restaurant will only require an average investment of $538,000.
But the question remains: Is it a profitable venture? On average, Which Wich restaurants generate an impressive $401,000 in turnover per year. Now, let's dive deeper to determine if a Which Wich franchise is worth your investment.
Key Statistics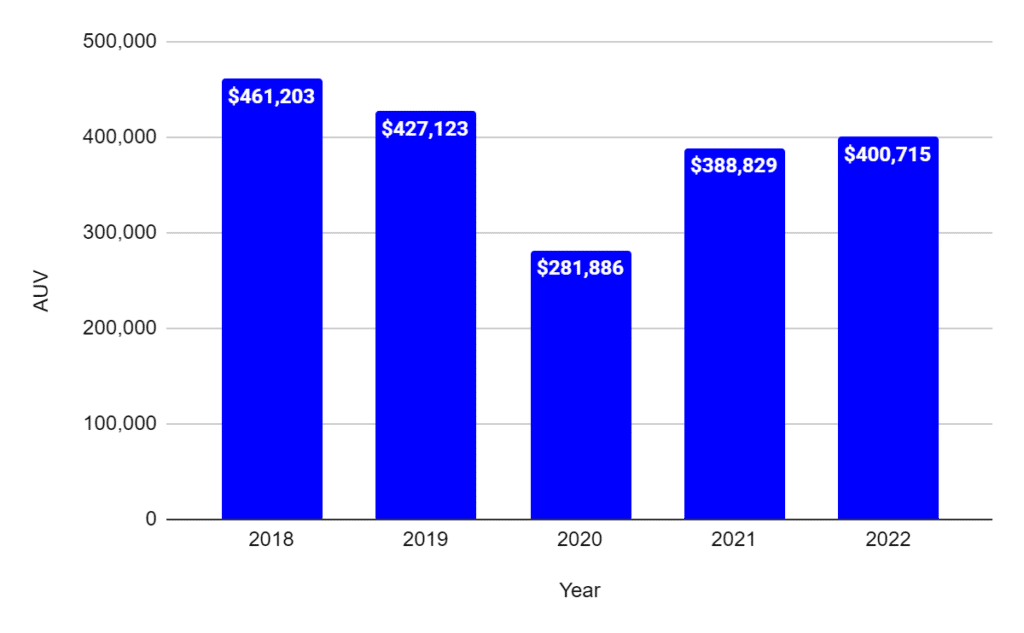 Image Source: Franchise Disclosure Document 2023
The Story of Which Wich
Which Wich is an American fast-casual restaurant chain that boasts over 400 stores spread across 36 US states and beyond. Founded by restaurant entrepreneur Jeff Sinelli in 2003, Which Wich has its roots in Downtown Dallas, Texas, where it is currently headquartered. Franchising began in 2005, and the brand is now owned by Sinelli Concepts Int'l. Inc. The menu at Which Wich includes a delightful selection of sandwiches, salads, cheese, chips, milkshakes, cookies, spreads, and vegetables.
Pros and Cons of Which Wich Franchise
Pros
Extensive training: Which Wich ensures that franchisees receive comprehensive training. This includes two weeks of classroom training at their headquarters, followed by ten days of on-site training.
Real estate support: Franchisees can count on expert real estate support from Which Wich. The brand assists with site selection, helping franchisees find high-traffic locations with great growth potential. They also provide guidance on lease agreements, negotiations, and the setup of restaurants at the lowest possible cost.
Flexible franchise formats: Which Wich offers various franchise models of different sizes to suit available real estate opportunities. Franchisees can choose from dine-in, catering, drive-through, and take-out options, strategically located in high-traffic areas, ensuring multiple income streams.
Exclusive territory protection: Franchisees enjoy the benefits of operating within an exclusive territory. Which Wich guarantees that no other franchises or competing channels will be established within the designated area.
Cons
No financing: Which Wich does not provide direct or indirect financing options for franchise owners. Franchisees must seek third-party lenders for financial support for their start-up, inventory, and ongoing costs.
No absentee ownership: A Which Wich franchise requires active involvement from franchisees. It is not a passive investment opportunity.
Competition: Competition from established brands, such as Firehouse Subs and McAlister's Deli, poses a challenge to Which Wich franchisees.
Not a part-time business: Which Wich expects franchisees to be committed and open full-time in accordance with the franchise agreement.
Which Wich Franchise Costs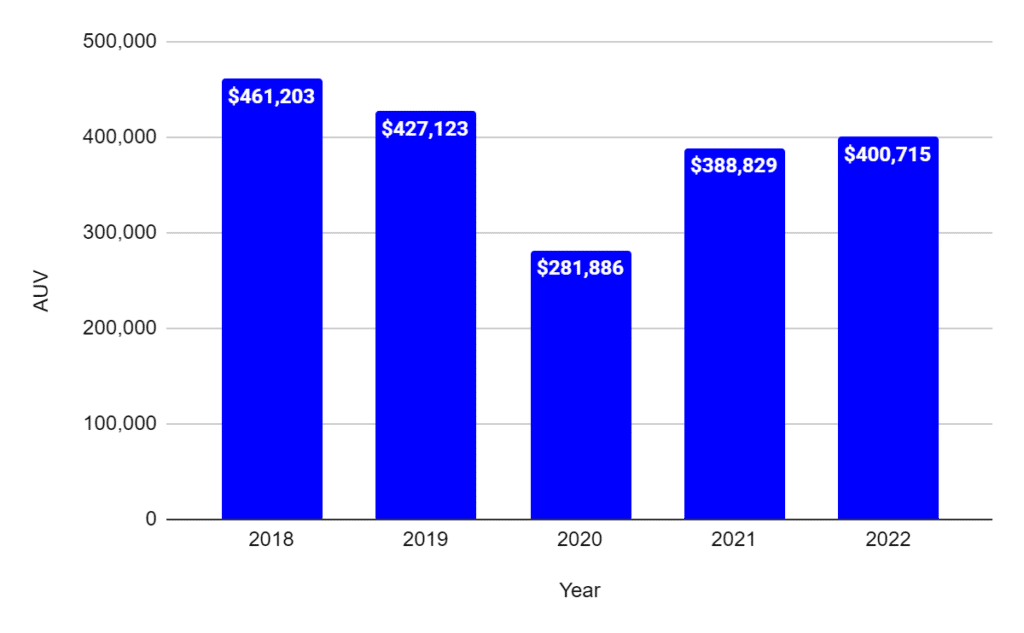 Image Source: Franchise Disclosure Document 2023
To open a Which Wich restaurant, you'll need to invest around $538,000 on average. The total investment can vary depending on factors such as location, equipment costs, and current market prices. Rent costs can also significantly impact the investment amount, including the lease deposit. The initial franchise fee is $30,000, and the investment covers other startup costs, including furniture, fixtures, equipment, signage, training, consultation, opening assistance, and more. It also includes initial marketing expenses and operating costs, such as inventory, supplies, insurance, and three months of working capital.
Which Wich Franchise Fees
No detailed information regarding franchise fees was found.
Which Wich Franchise Revenue
On average, a Which Wich franchise generates approximately $401,000 in sales per year. These figures reflect the average turnover post-Covid. Like many other businesses, Which Wich faced challenges during the pandemic, resulting in -7.39% and -34% revenue growth in 2019 and 2020, respectively. However, the brand is making a comeback, with a significant 42% revenue growth compared to 2020.
Image Source: Franchise Disclosure Document 2022
DISCLAIMER
Disclaimer: The information provided in this article is for informational and educational purposes only. We make no guarantees regarding its accuracy, applicability, fitness, or completeness. Please do not consider this information as legal, tax, investment, financial, or professional advice. It is crucial to conduct your research and seek professional guidance before making any decisions related to franchises, securities, or other financial instruments.
The content of this article is general in nature and does not address specific individual or entity circumstances. It should not be considered comprehensive or exhaustive legal, financial, or professional advice. You are solely responsible for evaluating the risks and benefits associated with the information provided in this article before making any decisions.
For more information about Which Wich franchise opportunities, visit Garrity Traina.